MixSID
flexible stereo SID board with integrated channel mixer
The MixSID is a stereo SID board for the C64 that can be used with any combination of SID models on a wide range of C64 mainboards.
Features include an integrated stereo channel mixer, pragmatic stereo addressing scheme, flexible handling of io areas, onboard audio input, output and digiboost circuits, dedicated stereo output, full paddle compatibility and versatile digital control.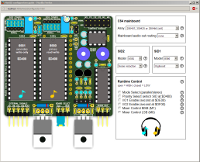 For a quick overview of available features, hardware configuration options and the effects of the runtime control signals, please see the interactive configuration tool.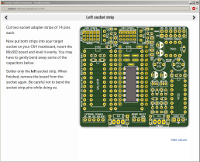 Easy step-by-step build instructions are provided to help with populating the board. For each step the required components, their locations and values are shown in detail.
Documentation is available in both english and german.
more...